Adopting from Curaçao, how does that work?
In Curaçao there are many dogs waiting for their golden basket. We think it's great when people decide to adopt a rescue dog.
If you are interested in a dog, we ask you to complete the adoption form. To see if the dog fits your living and family situation, complete a questionnaire. We will contact you upon receipt of this questionnaire. We will tell you as much as possible about the dog and answer your questions so that we can decide if there is a correct match between you. We will possibly make a home visit to see if the situation is suitable for the dog in question.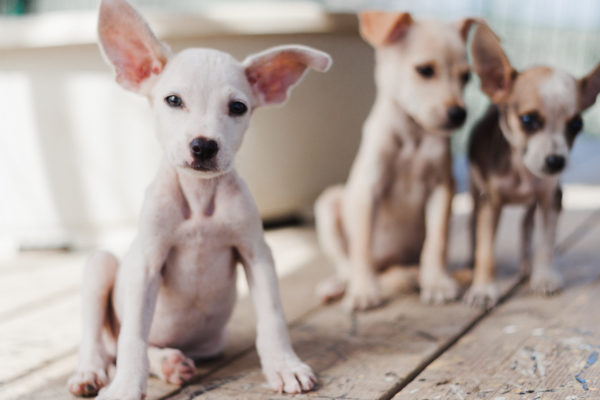 If you stay in Curaçao then you are of course welcome for a real introduction. Spending time with our dogs is encouraged, to help secure your decision.
If you have found a match and everything has been approved, we will make an appointment for when your canine can be picked up. Sometimes, if a puppy is too young we prefer to leave it with its mother or litter mates, until it is old enough to function on its own.
The adoption is confirmed by completing an adoption contract and paying the costs.
Adoption costs
The costs of an adoption within Curaçao amount to Naf 250.-. This amount includes the costs for the required vaccinations until the date of adoption, a vaccination certificate and mandatory castration / sterilization if the animal is 7 months old.
For this we will contact you and we will, in consultation, make an appointment with one of the vets who work with us.
We work with an adoption contract where, among other things, the obligation to sterilize is mentioned. You sign this contract upon transfer. You will receive the vaccination booklet from us. The dog has been vaccinated as far as possible, and it has had deworming and flea and tick medication. From the moment of adoption, the further (medical) costs are for the adoptor, apart from the sterilization.
We wish you and your Rescue a great future together!