Adopting from Rescue Paws Curacao, how does that work?
In Curaçao there are many dogs waiting for their forever home. We think it's great when people from around the world decide to adopt a dog from Curaçao. If you are interested in a dog, we ask you to complete the adoption form. In order to see if the dog fits your life and family situation, you must complete our questionnaire. After receiving this questionnaire, we will contact you. We will tell you as much as possible about the dog and answer your questions so that we can decide if there is a match between you and the dog you are interested in. If you are staying in Curaçao then you can of course come by for a real introduction.
Once we have worked out together which dog is the most suitable, the adoption will be confirmed by completing the adoption contract and paying the costs for adoption.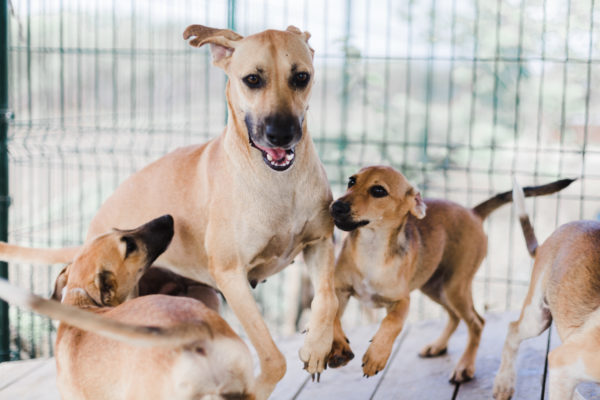 When the adoption is complete, we will work with you to find the best solution for taking your new dog home. There are many factors like location, dog size, temperatures, airline restrictions etc. that will decide how fast and how much it will cost to bring your new dog home. During the time that you wait for your dog you will be kept informed by us or a foster about the dog's well being and his or her experiences.
If you decide to adopt a puppy, keep in mind that it can only fly from the age of 15 weeks (in connection with the compulsory rabies vaccination).
Adoption Cost
The costs for adoption of a puppy or an adult dog are € 450.00
This amount includes the costs for the required vaccinations until departure, the rabies vaccination, the chip, the official documents (including a health certificate), travel bench etc.
Transportation cost will be added depending on the mode of transportation and final destination. Please contact us for more information.